Metal-free ceramics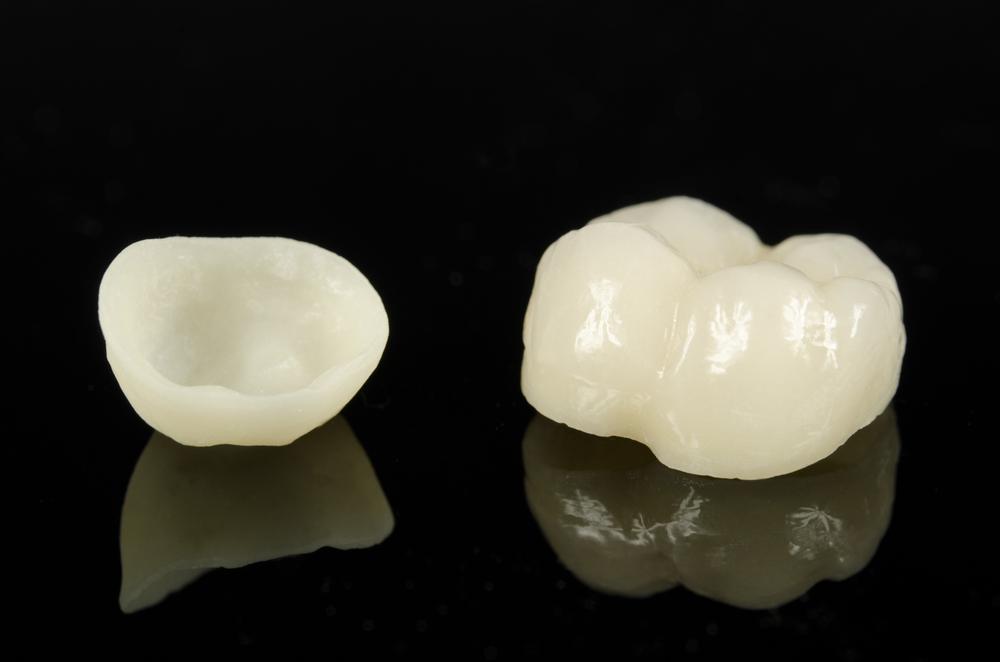 Ceramics.
Benefits.
Metal-free ceramic systems is the latest achievement in the modern dental practice. Use can be made of all-ceramic crowns, inlays, veneers, providing excellent aesthetics.
Currently ceramics is the only available material that simulates the natural hard tissues of the tooth. At the same time, because of its extremely low coefficient of corrosion, ceramics is biologically harmless, does not cause allergic reactions, can achieve good functional and aesthetic results.
before and after
Manufacture of metal-free crowns
Stunning aesthetics. Recreating of a "living" color bits.
Non-metal crowns have a natural color. Ceramics is an ideal optical reflective effect similar to the enamel of the tooth.
One of the most important properties of the enamel is transparency.
It means that when light enters the surface of the enamel, it is not immediately reflected and partially penetrates the enamel layer. Then, the light is reflected from an opaque layer of tooth structure, located beneath the enamel (dentin). This transparency provides the tooth enamel with distinctive appearance. While restoring a tooth metal crown transparency is not ensured.
before and after
Light rays can not penetrate deeply into dental tissue as metal crown is inside a metal frame, and immediately reflected from the surface of the metal-ceramic crown. Thus, the metal-ceramic crowns do not provide the full similarity with natural teeth, but improve the appearance of the tooth.
The light falling on the surface of all-ceramic crowns, can penetrate to a certain depth into the ceramic, and then reflected from the dental tissues. Therefore, metal-free ceramic crowns is no different from the adjacent teeth
The illustration on the left shows metal-free ceramic crown,  on the right-metal.
2. Ceramics has a high color stability, does not change color.
3. On metal-free crowns there are no dark stripes on the border gums and crown, as Ceramics is not in a metal frame. We can often see these dark bands on the restored teeth by metal crown.
4. Metal-free ceramic crown has a perfect marginal seal.
5. There is no irritation of gums.