Hemisection of a tooth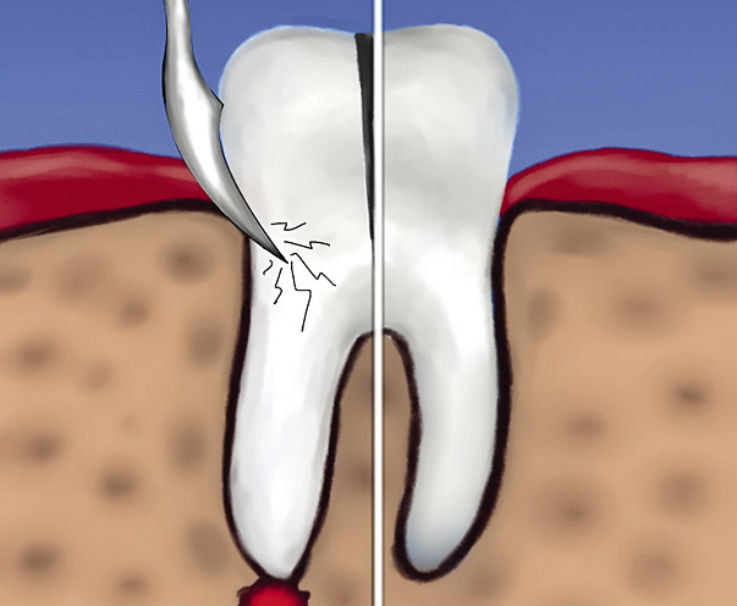 Hemisection is the extraction of one of the roots of the tooth together with the adjacent coronal part of the tooth.
Hemisection of a tooth. This operation is carried out on multi-root teeth in cases when chronic infection is not amenable to conservative treatment and it is localized on one of the roots, and other roots and crown portion of the tooth can be saved and used for further orthopedic treatment.