Metalloceramics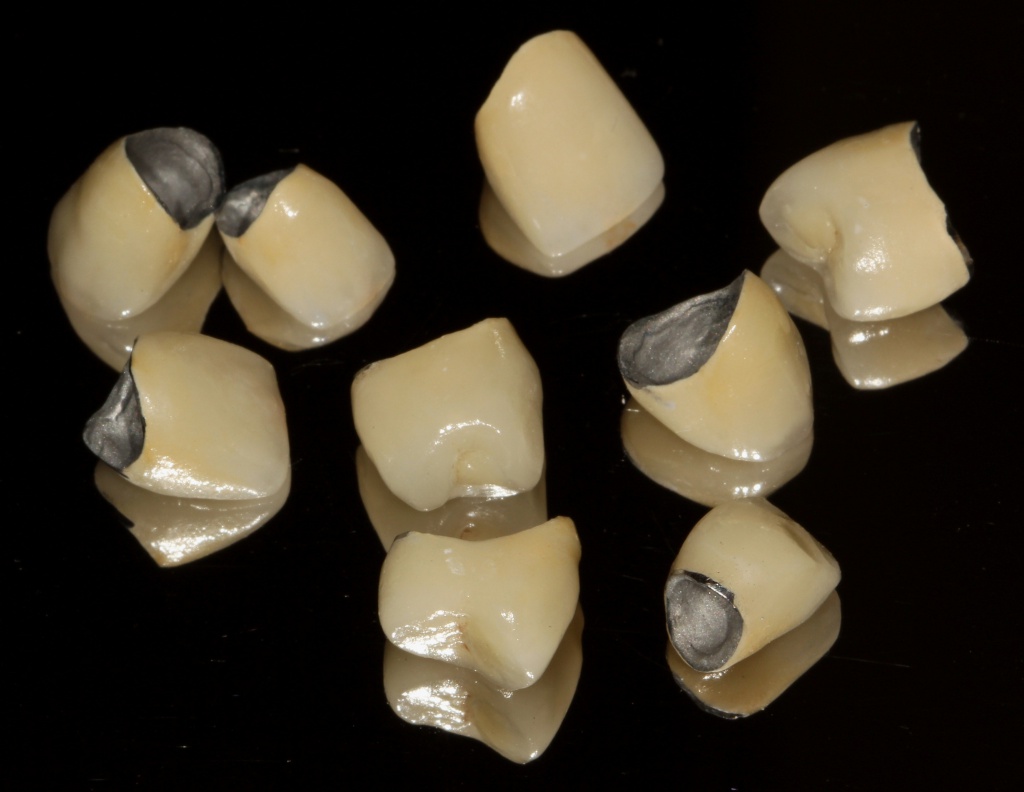 Today, cermet is the most popular form of non-removable dentures, as its physical and mechanical properties of the material is the most similar to natural tooth enamel.
The main advantages:
– Allows for the identity of artificial teeth, both in appearance and functionality;
– Using metal-ceramic crowns, you can chew your food well;
– Microbial plaque accumulates on ceramic metal less than on your teeth. It is very important for patients with periodontium;
– Metal dental prosthesis is very accurate. The prosthesis is put on the tooth so that the crown is not covered under the food and saliva, it prevents tooth decay. As a result, the crown is longer. An average life of metal is about 12-15 years.
It is possible if the crown is made using modern techniques and materials;
– With-metal prosthesis it is possible to conduct from simple to complex deformations of teeth with equally successful results;
– Properly made metal crown will not include changes in the gums. Will not bleed, will not change the color and shape.
Production
First a frame is manufactured, covered by ceramic material, and then made it firing. During the manufacturing process, even the tiniest anatomical details such as fissures, bumps, and the load on each tooth are considered. Thus, metal is a metal crown with ceramic lining.
Application
Prosthetic teeth with metal are popular not only in Kyiv, but also in other cities. It is used in cases where the damage is significant. Metal-ceramic crowns can be used on the front and back teeth.
Methodology:
In the manufacture of specialist does a metal frame, which should match the contours of the prepared tooth. This is the most important part of the design of metal-ceramic prosthesis. Frame can be made of titanium or cobalt chrome.
Next porcelain veneer is fixed on the metal frame. Porcelain shade is chosen individually. This crown has an excellent aesthetic appearance, and doesn't differ from healthy teeth. At the same time, the metal-ceramic crowns are fairly strong and can withstand heavy loads.
Lost tooth can be restored with the help of prosthetics. Modern dentistry provides denture modeling of high accuracy. Dentures are made of high quality materials that permanently retain their color, shape, and strength. Prosthetics (in Cherkasy) will not only restore lost teeth, but also permanently retain the rest.