Periodontitis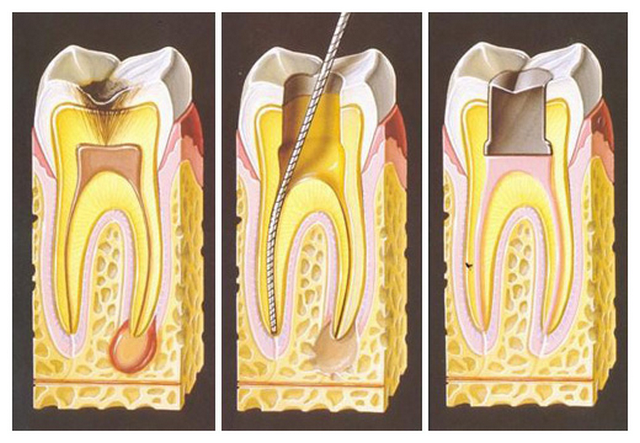 Periodontitis is periodontal tissues. Periodontitis consists of periodontal ligament, gums, root cement, bone alveoli. Periodontitis is like sheath covering the tooth in the jaw bone.
Periodontitis is an inflammation of the periodontium.
Periodontitis develops as a complication of untreated caries or pulpitis.
Periodontitis is an infection cause is outside the root canal, as the bone.
Periodontitis can develop silently, often after a single acute inflammation of the pulp in untreated cases.
Inflammation of periodontitis is small at first, but over time may increase.
A patient can feel severe pain, throbbing. The tooth is painful to touch, it seems raised, a patient can observe swelling of the gums in the area of ​​the tooth or he can have moderate fever. There is a tooth mobility.
Chronic periodontitis.
Chronic periodontitis is often asymptomatic. The body, trying to delimit the inflammatory focus, forms a capsule around the inflammatory focus – granuloma. This granuloma may eventually turn into a cavity filled with pus – a cyst. A variety of brush sizes, from small to giant such that significantly thinned bone, can lead to fractures.