Pulpitis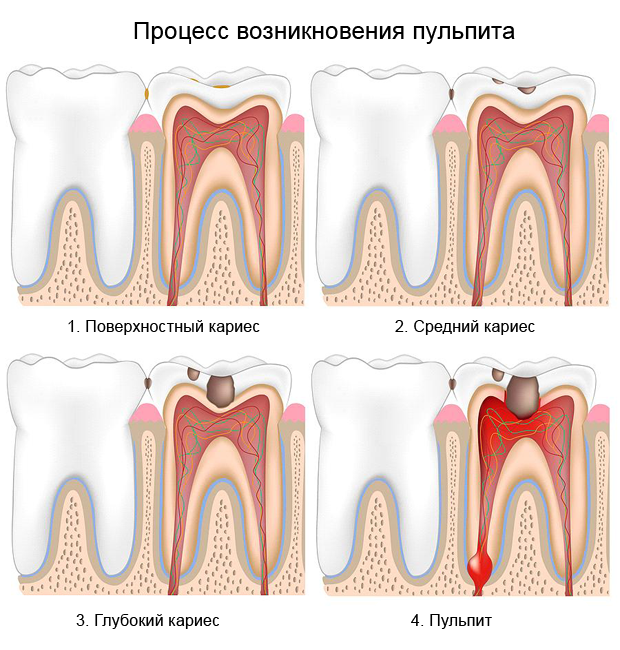 Pulpitis
Pulp is a soft tissue of the tooth, which fills the cavity of the tooth crown and root canals. Pulp is colloquially called the "nerve" of the tooth.
Pulp contains arterioles, venules, nervuly that nourish dental tissues.
Pulpitis is an inflammation of the pulp.
Pulpitis is a complication of tooth decay, when carious cavity increases in size, the bacteria found in the cavity further infect the pulp. Typically, the cause is untreated caries pulpitis.
Symptoms of pulpitis.
– Strong, paroxysmal pain, which has exacerbated at night.
– Duration of pain attacks lasts from a few seconds to several minutes.
– Severe pain from thermal stimuli.
– Sometimes a patient can feel pain in the ear, temples, neck, adjacent teeth.